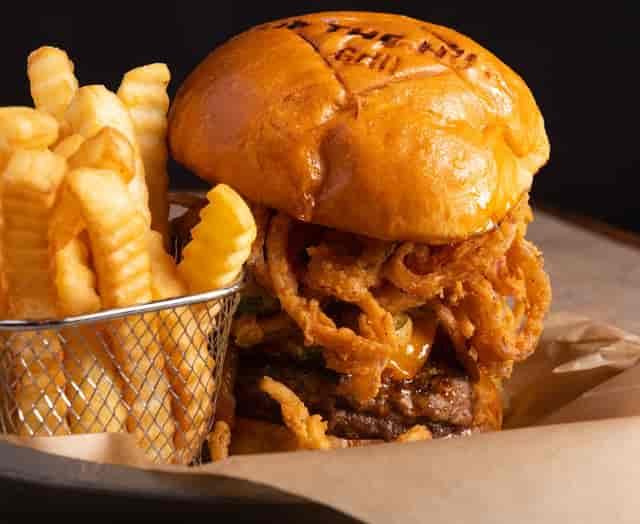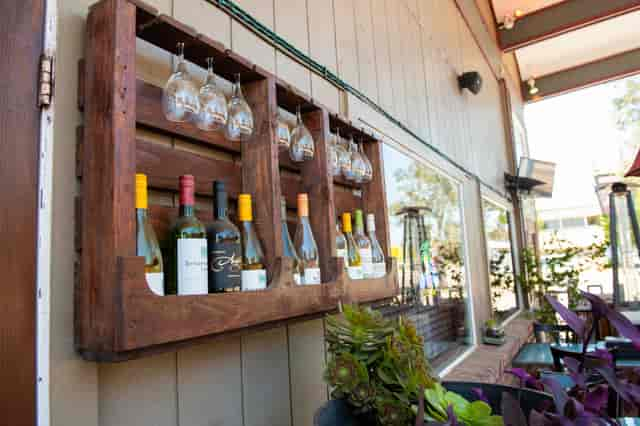 Up the Hill Grill 760-440-9365
WE ARE OPEN FOR OUTDOOR PATIO DINE-IN OR PICKUP 11AM-10PM. ONLINE ORDERING NOW AVAILABLE! CHECK OUT THE FULL BAR BIERGARTEN STYLE DINING NEXT DOOR AT WAYPOINT SALOON THURS-SAT 4-10 WE NOW OFFER BEYOND BURGER PATTIES AS AN OPTION, AND 3 NEW MEATLESS BURGERS!
Ramona's Gourmet Burger Destination
In the 1960s a Ford dealership was located on the Main St. and 13th St. corner property. The "theme" of our small restaurant reflects this Ford history, along with the rural history of Ramona and its gateway location to the Anza-Borrego State Park and the desert area. We are a small family style gourmet burger restaurant located at 1270A Main St. in downtown Ramona, CA (northeast of San Diego, CA). Menu summary: Huge gourmet burgers, jalapeno poppers, shark tacos, fried avocado dishes.
Ramona
1270A Main St
Ramona, CA 92065

Hours
Monday - Sunday:
11:00 am - 10:00 pm